New Scholar Expectations 2020-21
By fulfilling specific requirements and striving toward supplemental expectations, Scholars will maintain annual eligibility for financial and programmatic support. Scholar requirements are designed to assist Scholars in fostering an inclusive community of Scholars, building a personal support network for college success, and developing knowledge and skills for lifelong success.
*Scholar requirements are subject to change each academic year.

As the University continues to make decisions regarding the format of fall quarter, we'll keep you informed of any updates relevant to the Cal Poly Scholars program. For the latest information regarding Cal Poly's response to COVID-19, please visit coronavirus.calpoly.edu.
  Housing
Year 1 Scholars
Required
Reside in the designated Cal Poly Scholars residential learning community for Year 1 Scholars while enrolled during the academic year

Complete the housing application for the residential learning community for Year 2+ Scholars during the specified timeframe (typically early winter quarter)
Encouraged
Engage and participate in the residential learning community by attending events and meeting your Scholar neighbors
*Exceptions to residing in the Scholars residential learning community include:
Reasonable accommodations as determined by the Disability Resource Center

Year 1 Scholars who are also part of the Educational Opportunity Program (EOP) are likely to be placed into the EOP Community, as space allows. Year 2 Scholars, including those who are also participating in EOP, are expected to reside in the Year 2+ Scholars Community.
Additionally, limited exceptions will be granted for Scholars with extenuating life circumstances. To inquire about a possible exemption, please email
cpscholars@calpoly.edu
.
New Transfer Scholars
Encouraged
Reside in an environment conducive to success on or off-campus. One option includes residing on campus with other transfer students in the Transfer and Graduate Community.
  Workshops and Events
Year 1 Scholars
Required
Attend at least three (3) workshops/events hosted by the Cal Poly Scholars program in the following categories:

Participate in at least two (2) workshops/events hosted by the Cal Poly Scholars program

Engage in at least one (1) 1:1 meeting or mentee group gathering with your Scholar Mentor
Encouraged
Participate in university, department, academic college, and club workshops and events that support your personal and professional interests and goals
New Transfer Scholars
Required
Attend at least three (3) workshops/events hosted by the Cal Poly Scholars program in the following categories:

Participate in at least two (2) workshops/events hosted by the Cal Poly Scholars program
Engage in at least one (1) 1:1 meeting or mentee group gathering with your Scholar Mentor
Encouraged
Participate in university, department, academic college, and club workshops and events that support your personal and professional interests and goals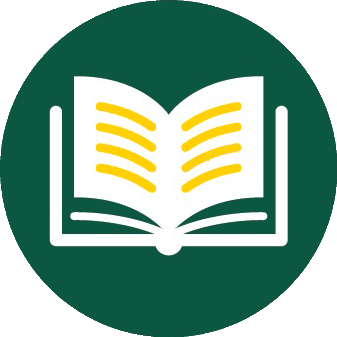 Academic Achievement
Year 1 Scholars
Required
Participate in and pass the UNIV 100 course for first-year Scholars

All Year 1 Scholars are block enrolled into UNIV 100 (fall 2020)

Engage in at least one (1) 1:1 academic advising interaction with assigned Mustang Success Center advisor

Scholars may be referred to college academic advisors when appropriate

Participate in SLO Days during one of the session dates listed for Cal Poly Scholars

Attend the 'Academic Toolkit' session with the Mustang Success Center

Maintain a 2.0 minimum cumulative GPA
Scholars with a GPA of ≤ 2.5 and/or on Academic Probation (AP) or Disqualified (DQ) will have additional advising and/or participation requirements from Cal Poly Scholars, University, and/or academic colleges
Encouraged
Set a personal goal of 2.75 GPA or higher
Reach out to advisors for academic resources and support
New Transfer Scholars
Required
Engage in one (1) academic advising meeting with assigned college retention specialist or academic advisor 
Maintain a 2.0 minimum cumulative GPA
Scholars with a GPA of ≤ 2.5 and/or on Academic Probation (AP) or Disqualified (DQ) will have additional advising and/or participation requirements from Cal Poly Scholars, University, and/or academic colleges
Encouraged
Set a personal goal of 2.75 GPA or higher
Reach out to advisors for academic resources and support
  FAFSA/CA Dream Act
All Scholars
Required
Encouraged
Reach out to the Office of Financial Aid with questions regarding FAFSA or the CA Dream Act Application prior to the deadline for completion
  Personal Responsibility and Conduct
All Scholars
Required
Abide by all University policies and expectations, including, but not limited to:

University Housing resident Handbook and Community Standards Guidelines
Office of Financial Aid policies and eligibility requirements regarding Satisfactory Academic Progress (SAP)
Additional policies and procedures as outlined by the respective academic colleges
Encouraged
Demonstrate personal responsibility and conduct consistent with the ideals of a Scholar, including, but not limited to:
  Expectations Agreement 2020-21
Scholar Definitions
Year 1 Scholars

New Cal Poly Scholars who are enrolled in their first academic year at Cal Poly as non-transfer students

New Transfer Scholars

New Cal Poly Scholars who are enrolled in their first academic year at Cal Poly as transfer students

Cohort or Scholar Cohort

A group of Cal Poly Scholars who enrolled, for the first-time, at Cal Poly in the same academic year as either Year 1 Scholars or New Transfer Scholars (ex. Scholars who entered during the 2017-18 academic year are in the 2017 Cohort)
Related Content